Editing Wisdom
Netflix Original
The Queen's Gambit
Our interview with Emmy nominated film editor Michelle Tesoro. Michelle's the editor of one of this years most critically acclaimed series, "The Queens Gambit," which has been nominated for an incredible 18 Emmy awards, including Michelle for Best Picture Editing.
In this interview we do a deep dive into Michelle's editing process and her experience on series. She explains specific techniques used such as, "Checkerboarding," a "Rolling Mix," working remotely, both on an incredibly long shoot, (120 days of production) and and in post, and much more.
If your goal is to become a professional editor, hearing Michelle's insights and experience is a master class in editing and we know you enjoy it! Want more inside knowledge from pro editors? Then be sure to LIKE this video and SUBSCRIBE to our channel.
Want more inside knowledge from pro editors? Then be sure to LIKE this video & SUBSCRIBE to our channel!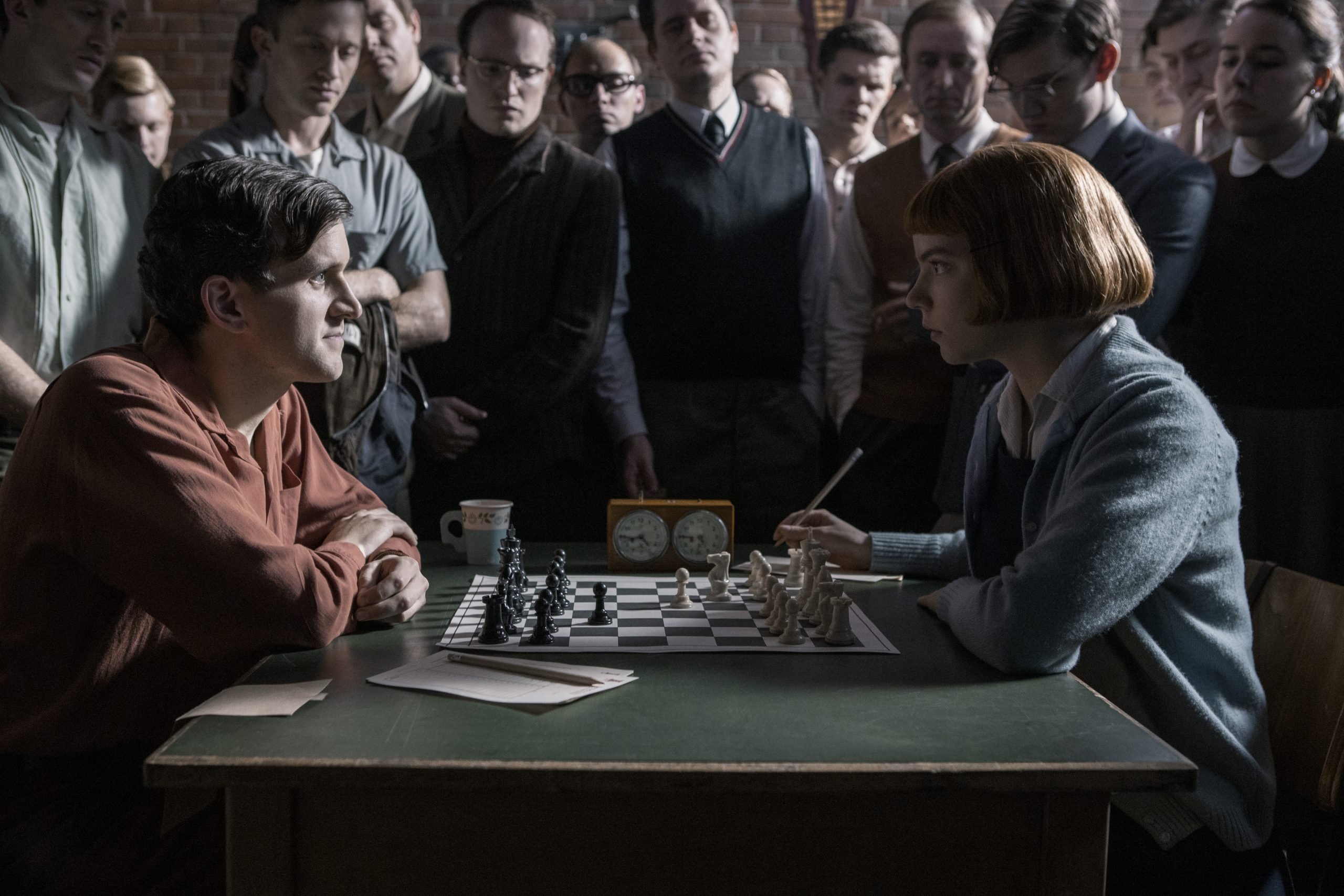 Photograph by Phil Bray/Netflix © 2020
Photo by Ken Woroner/Netflix © 2020
Photograph by Phil Bray/Netflix © 2020
Courtesy of Netflix © 2020
===============
Table of Contents
===============
00:00 Introduction
00:54 How did you get started in editing?
02:26 Tell us about the workflow on Queen's Gambit
05:02 "Crossboarding"
08:32 How do you keep your stamina up on that kind of schedule?
10:18 Are you a chess player? How were those scenes handled?
13:14 Did you discuss how to make the chess exciting editorially?
16:28 What were some of the other creative challenges besides the chess?
18:12 How were you on time? Did you have to lose a lot of material?
21:45 How did it effect things when the pandemic hit and you were working from home?
23:55 What is a "rolling mix"?
27:38 So working with a rolling mix must have made more work for you?
31:12 What were your technical challenges?
32:54 Do you think remote editing will continue post-pandemic?
35:50 Do have a preference about working in features vs tv?
37:18 What do you most love about editing?
37:56 What's the thing you least like about editing?
38:59 Have you encountered any discrimination working as a woman?
41:15 How technically oriented would you consider yourself?
44:36 Have you worked with software other than Avid?
45:40 Do you think any of the other editing software is making inroads in Hollywood?
47:11 If you were offered a job cutting in Premiere would you take it?
48:02 Could you tell me about your crew on Queen's Gambit?
49:43 Was your crew working remotely also?
50:47 Talk about the dailies process on Queen's Gambit.
52:51 Bringing sound and music editors on early in post.
56:15 What's you're advice for people who aspire to become editors?